Submitted by
Anonymous (not verified)
on Wed, 06/28/2017 - 15:56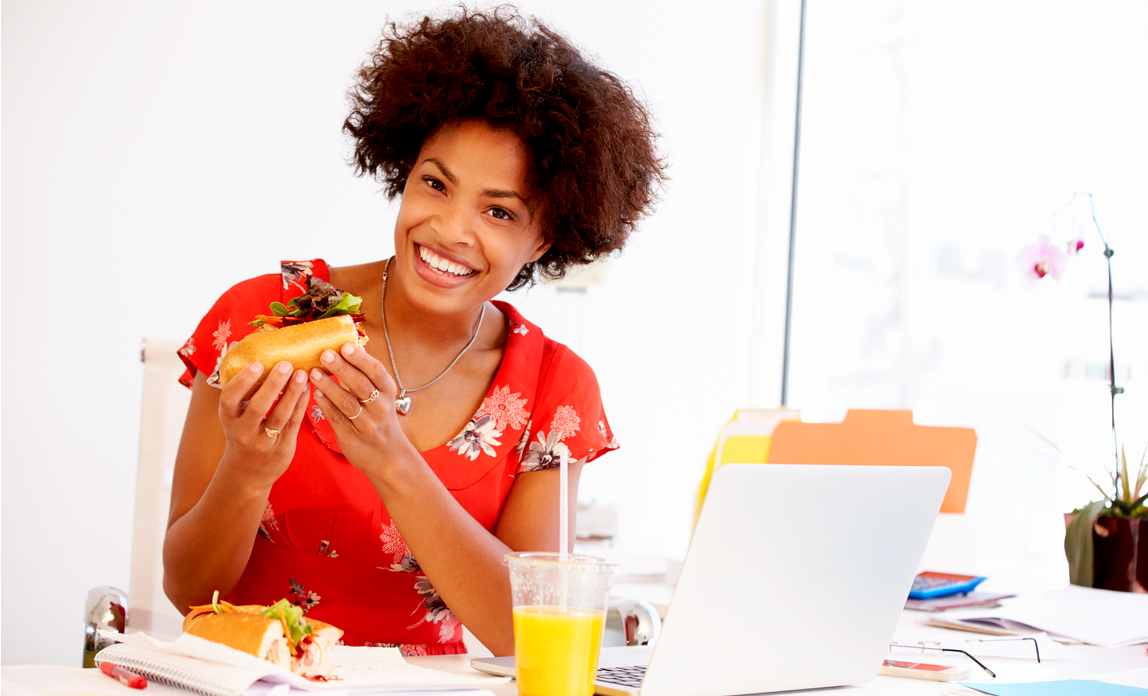 New research reveals that millions of employees and self-employed workers across the UK never take a lunch break.
Some six million people - one in ten of the UK workforce - say they never stop for lunch according to the findings of a survey by Metro Bank.
Among those who do take a break, 57% take half an hour or less and 17% take 20 minutes or less. More than a third (35%) say they don't have enough time to stop for lunch and 22% say they prefer to eat lunch in the office. Women are more likely to skip a lunch break (23%) than men (15%).
There are also variances between industries. Workers in the arts and entertainment sector are the most likely to work through lunch (33%), followed by those in health (27%) and education (26%). Over half of those working in manufacturing say that they take a lunch break five or more times a week (53%).
The picture is slightly different for self-employed people. Although the data shows that over a million self-employed Brits never take a lunch break, it also finds that they are more likely to use a lunchtime break for physical exercise, such as taking a walk (10%) compared to salaried workers (3%).
However, those that work for themselves say they feel more pressure to be productive during their lunch break compared to their employed counterparts (13% vs 7% respectively).
Corinne Sweet, psychologist and author of The Anxiety Journal, said: "In our frantic 24/7 life today, it is absolutely essential for Brits' health and mental wellbeing to take a break and get out into the light and fresh air, no matter what. Employers need to encourage daily 'sanity breaks' and a real effort has to be made to go against the culture of being tied to the desk."
Taking a proper break is good for business, she adds. "Productivity goes up when employees take a break. This is equally important for the self-employed, who may get much-needed social contact or physical exercise, by going out of the house for a brief break at lunchtime."